Alumni Share Advice with Students During Career Week at Touro's Lander College for Men
Students Gain Critical Knowledge from Seasoned Alums Who Highlighted Professional Experiences in Week-long Event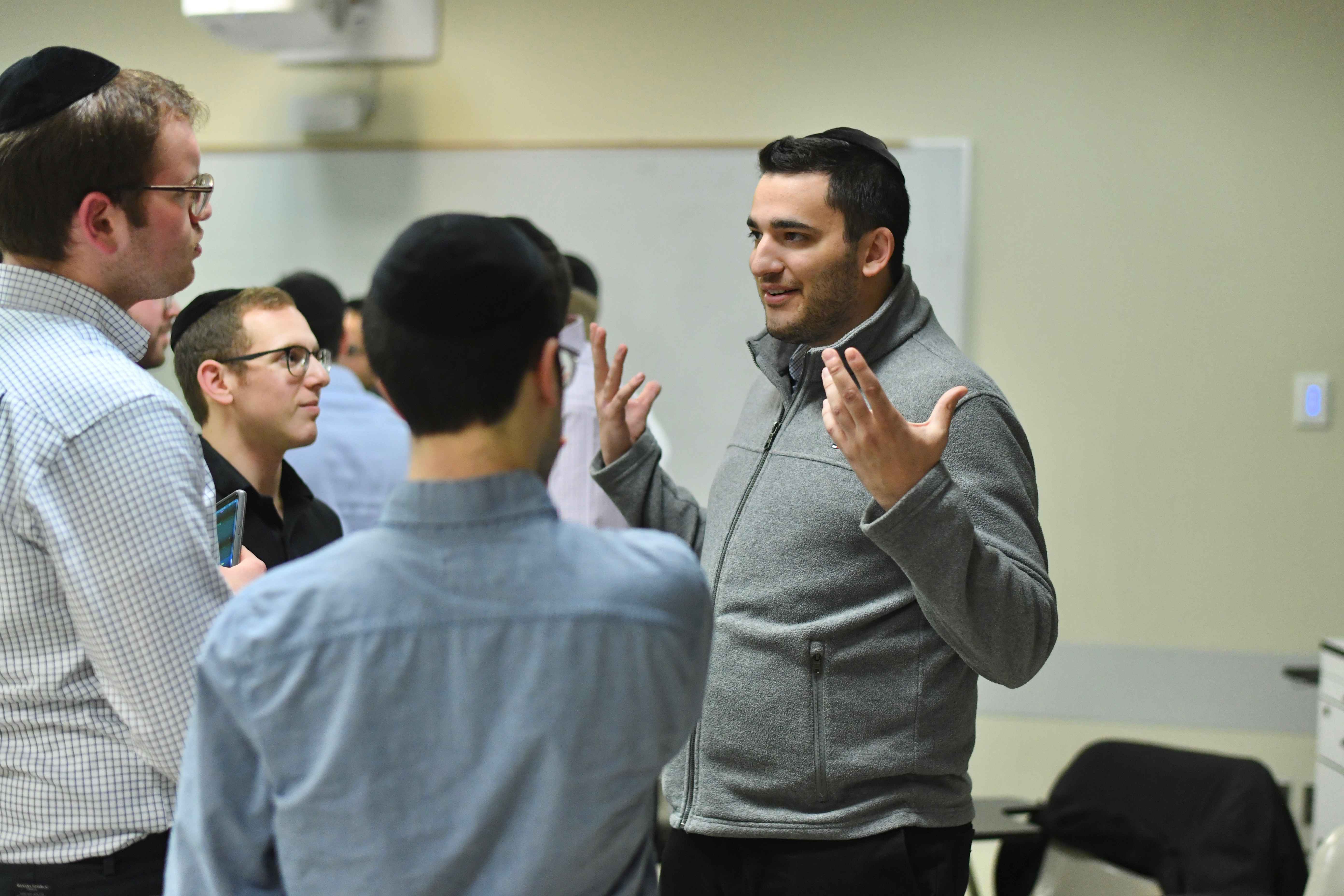 The close-knit community at Touro's Lander College For Men (LCM) was on full display during Career Week as dedicated alumni came back to Lander to share their professional experiences with current students. Over the course of a week, students were able to attend dinners with accomplished LCM alumni from various fields, including medicine, law, accounting, dentistry, finance and engineering.
Students received real world advice about their future careers and had the opportunity to ask alumni questions about their personal career paths, their college and graduate school experiences, and the lessons they learned on the job. Practical guidance on preparing for job interviews, managing work/family life and meshing professional and religious lives were also shared.
Many of the participating alumni said they wanted to pay it forward to a school that has given so much to them. Avrohom Young, a senior associate at the accounting firm Brand Sonnenschine, noted he participated in alumni week because, "I wanted to give back to LCM."
Chanan Aschendorf, a financial controller at Sage Healthcare Partners, a senior living management company also spoke of his desire to help other LCM students. "Lander College prepared me by giving me the necessary skills to land a position right after I graduated," he said. He advised students to "get everything you can out of Lander."
Fourth year Columbia Dental School student Sholom Levitin offered more specific advice for students interested in dentistry "Take Dr. Ann Shinnar's chemistry class; it will prepare you for the rigors of dental school!" He told students what it takes to thrive in dental school and how students can prepare for this career.