Consulting for PricewaterhouseCoopers
An International Internship Placed LCM's Samuel Yudelzon in the Center of Multi-million Dollar Projects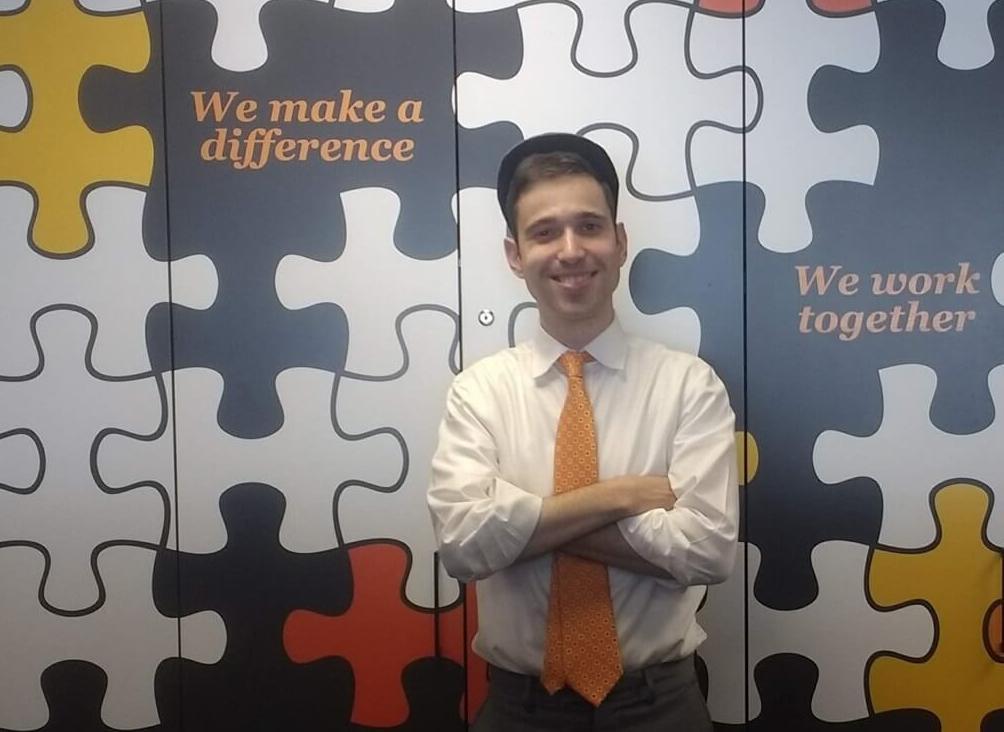 Lander College for Men student Samuel Yudelzon spent his summer back in his native Bulgaria working for PricewaterhouseCoopers.
Yudelzon, a finance major, spent three months as an intern in the company's consulting wing, working on projects in both the public and private sector in Bulgaria's growing economy.
"To help our clients we needed to look at their market and seek out new opportunities for them as well as understand their competitors," said Yudelzon.
Yudelzon said he was unable to name the clients he worked for because of company policy, but he said that the projects included consulting a financial institution on improving its internal processes and products, and working with several government agencies on projects funded by the European Commission.
At PwC, he was part of a diverse and international team from a range of professions. "We had a specialist in pretty much everything—from tax to finance to government—all of us brought our own expertise to the situation," explained Yudelzon. His fellow interns were from some of the best business schools in Europe.
As a cosmopolitan, Yudelzon said that his ability to think globally gave him an advantage. (Yudelzon is fluent in four languages and is learning a fifth.)
"You're not simply crunching numbers," he said about his work. "You're looking at an entire business and an industry and how they operate: who are their competitors? What has their strategy been so far, and what do their future prospects look like? How can they maximize their returns? You have to be agile as you're segueing from one aspect of a business to another."
"All of the technical things that I needed to know, I already knew from my classes at LCM," said Yudelzon. "But it's still a challenge to jump from the classroom to the business world. I had to put in some extra hours to get my grip on what was happening, but as time went on, I felt I was very much a part of everything that was happening and the consulting we did."
After graduating high school in Bulgaria, Yudelzon attended the Mir Yeshiva in Jerusalem before becoming a student at LCM.
"I heard great things about LCM and everything worked out perfectly for me," he said. "I needed a great college education with a yeshiva environment."
Yudelzon is considering a career in either investment banking or consulting.