Diagnosing the Mentally Ill
Exclusive Internship Takes LCM Students Inside Court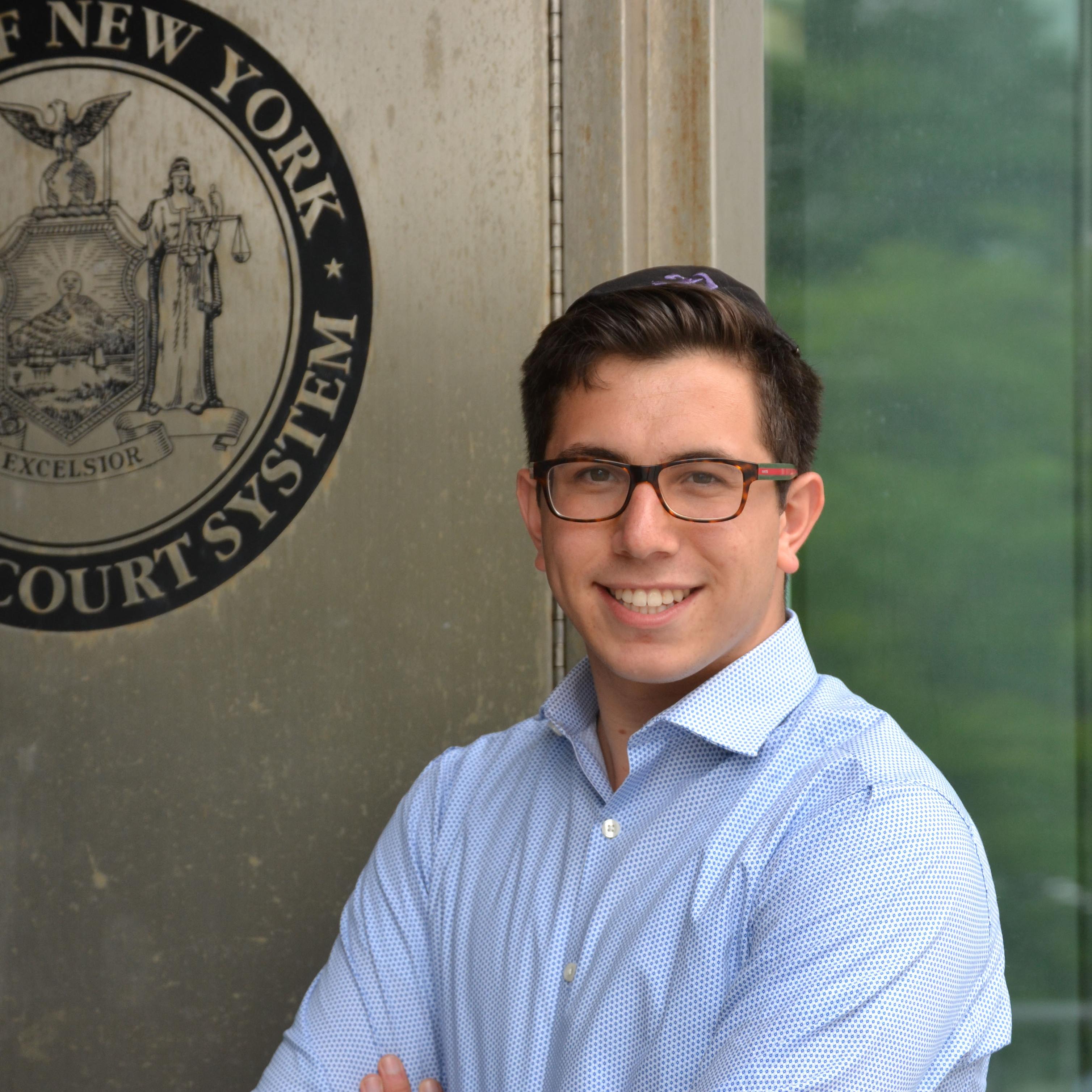 Lander College for Men student Nathan Fordsham has seen a part of the underbelly of the New York State Criminal Court System that few of his peers even know exist.
As part of an exclusive internship through LCM, Fordsham and several of his fellow psych majors are forensic mental health interns at New York City Criminal Justice Courts, where they see how the criminal justice system evaluates mental health claims. Students in the internship write evaluations and diagnose defendants alongside their mentor and one of the criminal court system's own forensic psychologists, LCM professor Dr. Alan Perry.
"It's a real eye-opener for my students," said Dr. Perry. "It's a rare experience to witness how the mentally ill are treated in the criminal justice system."
Several times each month, the students travel with Dr. Perry to either the Kings County Supreme Court or the Queens Criminal Court and watch as Dr. Perry conducts evaluations on individuals accused of crimes. Each evaluation can take anywhere between twenty minutes and an hour as Dr. Perry evaluates the claim of a defendant's mental disorder. Evaluations occasionally stretch longer if the defendant requires a translator.
"We see anything and everything," said LCM student Yossi Koppel. "From simple drug possession to assault to murder cases. The only thing they have in common is there's some sort of mental illness. We see textbook cases come to life. You learn about the symptoms of bi-polar disorder, there's a mania phase and depression phase and when you watch these evaluations —you can see it happening."
Chaim Levtov who did the internship this past summer said, seeing the inside of the justice system opened his eyes to a lot of the harsh realities of untreated mental health issues in the justice department.
"I saw people who did horrendous things but when you see how mentally disfigured they are, you get a different perspective," Levtov said. "A lot of it seems like it isn't under their control. It makes you much more empathetic to people who are accused of what many times seem like horrible crimes."
The internship has also been open to other students at Touro College, including Lander College of Arts and Sciences in Flatbush and Lander College for Women. As part of the internship students are required to form their own opinions about the claims and deliver them to Dr. Perry.
"I'm able to identify certain mental illnesses," said Fordsham. "I wouldn't have been able to do that before the internship."
LCM alum Daniel Gabay ('16) who will be pursuing a Psy.D at the California Institute of Psychology next year, said that the internship broadened his perspective about the entire criminal justice system.
"We received this incredible exposure through the internship," said Gabay. "When someone's accused of something despicable, in a way, I have to think more about what their mental health status is along with what socioeconomic challenges that might have faced. I need to understand their world more."
Gabay said the internship also opened his eyes to some of the failures of the penal system.
"Our recidivism rate is ridiculous," said Gabay. "By the time some of the defendants I'd seen were 22, they had been in prison three times."