Exclusive New Program at Touro Gives Students Hands-On Business Experience
Here's How the TAMID Club Enabled This Lander College for Men Student to Learn Skills Vital for a Successful Career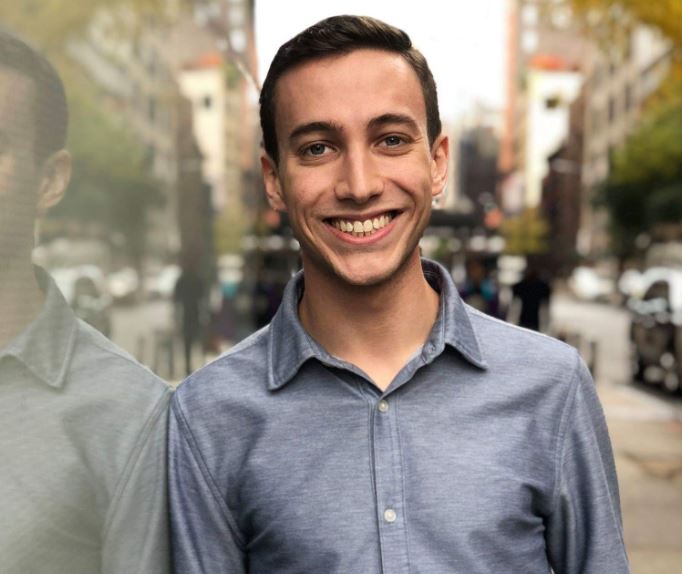 Some may say JavaScript and jazz piano don't mix, but don't tell Nechemia Seif that.
He is a Lander College for Men (LCM) computer science major from Chicago and jazz keyboard player who will be spending his summer combining these two seemingly disparate interests. During Nechemia's summer internship he will be working closely with the Chief Technology Officer of Vibo, a music and event-planning software company for DJs based in Israel.
Nechemia was matched with Vibo through his involvement with the TAMID Group, a nonprofit organization that offers experiential business learning for undergraduate students through hands-on interaction with the Israeli economy. Part of the international program includes a competitive 8-week summer internship with companies in Israel. Nechemia, an evening student at Lander, was one of two Touro students accepted.
Touro was chosen as an official chapter of the TAMID Group earlier this year, beating out more than 20 highly regarded schools that also applied for official chapter recognition from the prestigious program. LCM students Samuel Yudelzon and Aaron Mehdizadeh worked together to recruit other LCM students and meet TAMID's rigorous requirements. "It is a great way to get real-life, hands-on business experience," said Samuel. "LCM students have a demanding schedule, but much of TAMID's work can be done remotely, so it is like having an internship on the side."
Now as an official TAMID chapter LCM students can take advantage of all aspects of the program, including consulting projects with Israeli companies, the ability to make recommendations to TAMID's National Fund Committee about its Israel-focused investment portfolio, as well as the summer fellowship in Israel.
"My team of four are mainly computer science majors and we are working with SafeMode, an artificial intelligence fleet management company that wants to use technology to maximize the productivity of truck drivers," Nechemia explained about the consulting project he began this semester. Teams spend a few hours a week working on consulting projects and have video calls with their Israeli business partners about twice a month.
TAMID leaders also regularly bring speakers to campus to talk with members and non-members alike. "Our goal is to add value to the entire school community," noted Samuel. They have welcomed venture capitalists, entrepreneurs, and CEOS, including a tech lead at Google and most recently Gilles Gade, President and CEO of Cross River Bank. TAMID at Touro members also participate in professional development events organized by other universities' TAMID groups.
When the students from Lander College for Women heard about TAMID, they wanted to be part of the opportunity. Today there are 40 TAMID at Touro members, including 20 from Lander College for Women. With the first semester as an official chapter almost complete, TAMID at Touro leaders hope to welcome new members and gain even more exposure to Israel's innovative start up economy.