Five Ways to Stay Connected to Classmates and Friends as the Pandemic Continues
Here's How You Can Maintain Your Relationships with People While Dealing with the Coronavirus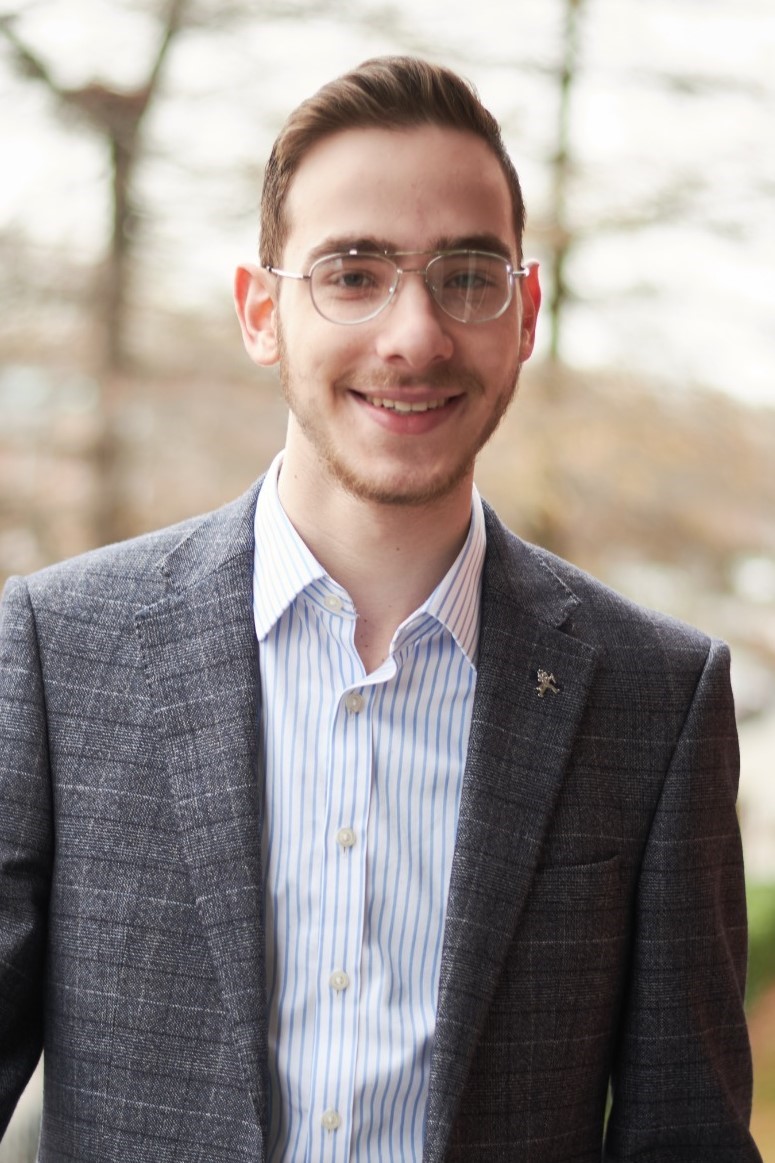 Avi Menaged, Student Government President at Lander College for Men
My name is Avi Menaged and I'm currently student government president at Touro's Lander College for Men. As the global pandemic continues, many activities have been put on hold and it's challenging to meet up with friends like we used to. While I previously wrote about how enjoy the summer months amidst the crisis, now is the time to talk about how to stay connected with friends and classmates as the pandemic continues. As college students, we all miss that time between classes to chat with classmates or that fun program after class.
Don't worry! There are still many ways to stay connected and enjoy those small moments together. Put on your cozy sweater, make yourself a cup of coffee (or tea) and bring your device to the sofa. Here are the best ways to stay connected with your friends and have fun in the process.
1. Student clubs
Ask the college office for the club list and see if there is anything that catches your interest. Clubs and organizations are still happening in a virtual space and are a great way to stay connected to classmates and learn something new at the same time. Many clubs have engaging speakers and programs that allow you to have a good time with friends while learning something you like. If you don't want to partake in any of the current clubs, think about creating a club that focuses on something you enjoy. It could be photography, music, or even a Japanese culture club!
2. Discussion boards
Class discussion and participation is important and can even boost your grade. It is harder to speak up in class when we are not physically there. However, we can still share our ideas and questions about the lesson on the discussion boards. Canvas and Blackboard offer discussion boards where you can share knowledge with classmates and gain a better understanding of the subject. If your class doesn't have one, talk to your professor. He or she will surely understand the importance of student discussions and will be able to help.
3. Video and chat apps
I know you are tired of classes on Zoom, I certainly am. However, Zoom doesn't need to be boring. Use Zoom, Skype, Google Hangouts, and FaceTime to chat with friends. WhatsApp is always a better option to connect with friends than email. You can have an informal conversation and share knowledge, information, and jokes on a messenger app. If you decide to create a group chat with your friends, make sure you have your memes ready (you can even create your own memes) and have a good laugh.
4. Streamed events
While some museums or arts and entertainment spaces started opening their doors (with some restrictions) the majority of them are still hosting online events. Get together with some friends (in person or online) and check if your favorite museum has opened its virtual doors. How about watching a full orchestra play and appreciate their music? Or an ancient and modern weapons exhibit? Here is a list of museums offering virtual tours and online exhibits, there are many options and I'm sure you're going to be interested in at least one of them. Many of them also offer an augmented reality experience, it's worth trying!
5. Have a socially distanced hangout
If you can, partake in a socially distanced hang out with friends and neighbors. You can have individually wrapped food and spread-out chairs to have a good chill with friends. There is nothing better than seeing each other in person. Just make sure you are allowed to do it in your state and follow all CDC guidelines. Bring hand sanitizers as well as masks and don't forget the 6 feet rule.
Be creative and have a good time as there are many ways of staying connected with friends just waiting for you and your group. Enjoy!