Holding Himself Accountable
Belgian-American Accounting Society Prez Kenneth Preisler Gets Innate Returns from Tax Work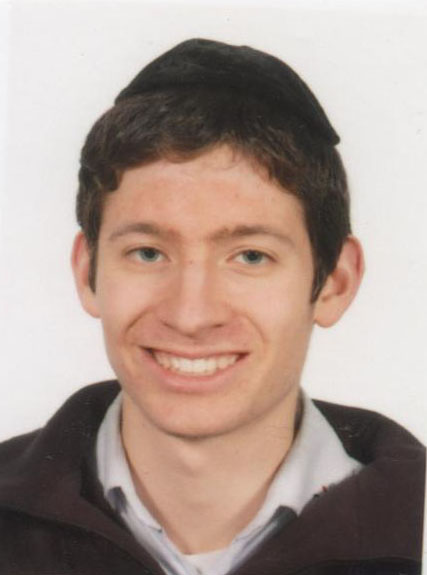 There's no reason a person can't make change in the community by crunching numbers. Take senior Accounting student and President of the Accounting Society, Belgian-American émigré Kenneth Preisler. During his sophomore year, the current New Yorker volunteered for the IRS' VITA program, which offers free assistance with tax returns for families with annual incomes of $51,000 or less. Besides providing crucial hands-on work with clients, it helped Preisler realize that finance can function as social work.
"That was an incredible experience," he concurs. "I was able to help people with their returns and it was really satisfying, and at the same time I was learning a lot." Preisler adds that discussing his time with VITA, in addition to a prestigious internship with the Belgium office of internationally reputed financial-advisory company Deloitte, proved to be an asset on job interviews. In fact, he's already accepted an offer to join NY-based mid-sized firm EisnerAmper after graduation, an opportunity he came across at a Touro career fair. There, he aspires to continue applying his mathematical skillset in ways that can also help people in need. In the meanwhile, he's using his final weeks at Lander to get more people involved with VITA. "I gave a presentation at the Accounting Club about this program, and I convinced people to participate," he says. "Not only did I help people, but I was also able to convince other people to do such a nice thing, so I'm very happy I did it. It was amazing."
Initially upon enrollment at Lander, Preisler was trying his hat with assorted courses, but "knew I actually did like working with numbers" and "had a knack for accounting and math," he recalls. The decision to pursue the former was both passionate and practical. "If you do accounting, you can go into business, you can become a CFO of a company," he explains. "There are so many opportunities."
Once those opportunities are out there, the hardest part can be differentiating what size firm you want to work for. Like any other industry, there are the mega-corporations (PriceWaterhouseCoopers et al), little guys and modestly staffed operations in between. "There are a lot of advantages to working for an international or 'Big Four' firm, because the opportunities are greater," Preisler confesses. "But then again, you're probably gonna be working longer hours. You might even work a lot of hours at a mid-size firm, but it's a little bit more flexible. They let you choose what you'd like to go into. Also, when you interview at 'Big Four' accounting firms, you want them, and at mid-size firms, they want you, so it's a whole different situation when you interview also."
For the time being, Preisler's eager to see how he can advance himself within the ranks of EisnerAmper, as opposed to thinking about one day operating his own small firm. And even though he's yet to start his first day on the job, these past years at Lander—along with his experience from VITA and Deloitte—have qualified him to give one important piece of tax-season advice that can help us all: Don't file over the phone.
"It's not only good for the person themselves to get a feel for the accountant," Preisler implores, "but it's also good for the accountant to get a feel for whether the person is seeing everything correctly. You're able to interview the person. It's definitely important that they sit next to you."