Jacob Bouskila
France: Part 4 of our International Students Series
Click on the pins to read other stories in the series.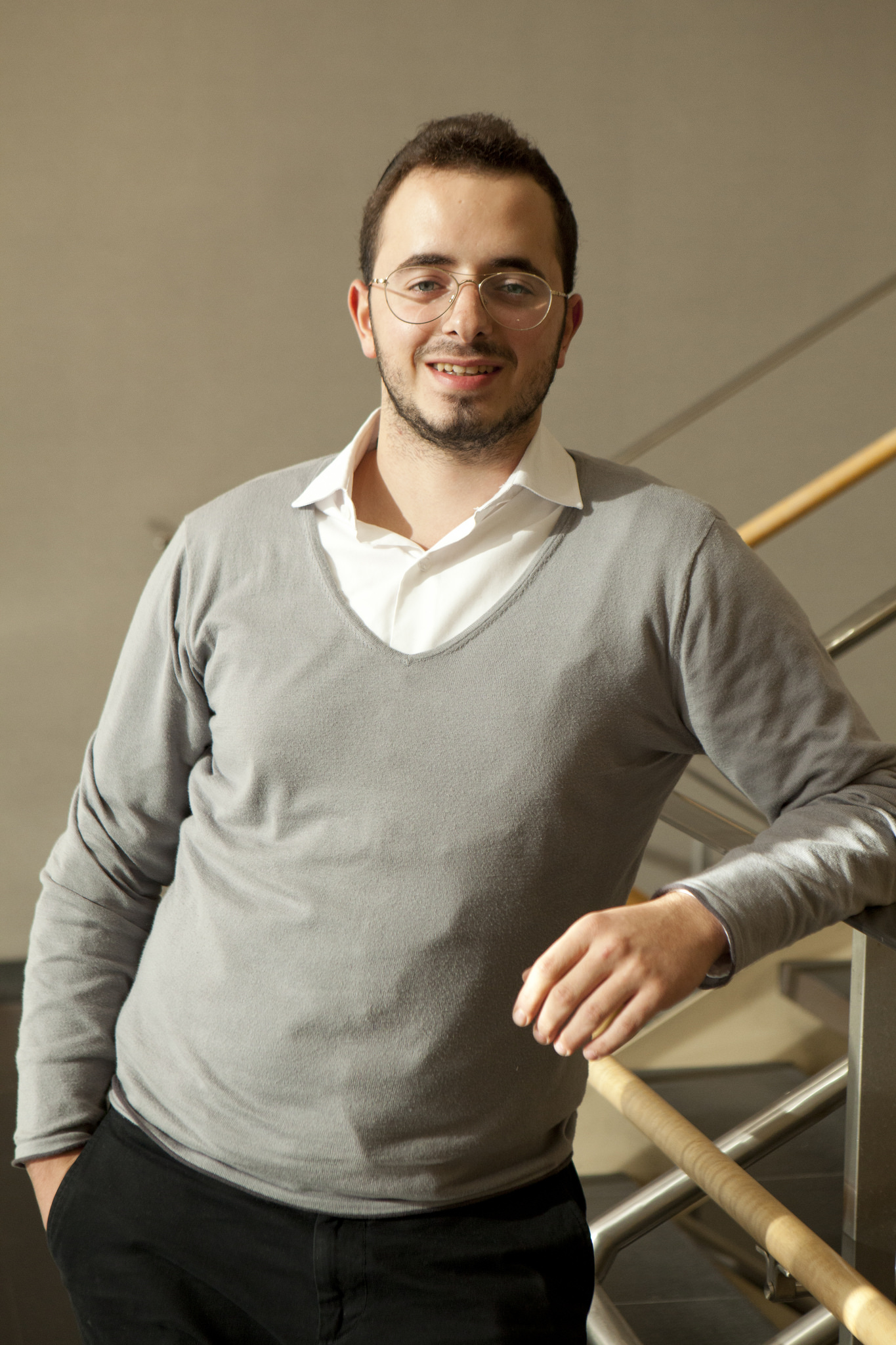 Born in Strasbourg, a small French city on the eastern border of Germany, Jacob (Yaakov) Bouskila knew it was only a matter of time before he would emigrate from France.
The eldest of nine siblings, Jacob was born to a father from Casablanca, Morocco and a mother from Paris. Like most French Jews, says Jacob, he felt the antisemitism of his country very deeply—although suburban Strasbourg is slightly better than Paris, he qualifies. "Going into Paris from Strasbourg to get my visa, I couldn't wear my kippah. Right now, because of the terrorist attacks in Paris that happened a few months ago, we had 24-hour security— soldiers from the army—walking around the Jewish area of Strasbourg. They came to our shuls on Shabbos, they walked around… when you see the army, you feel – like it's not your place, like something can happen, any time."
After graduating from a Jewish high school in France—where mornings were spent in Limudai Kodesh and afternoons were reserved for secular studies—Jacob spent the next two years studying in a French yeshiva in Bnei Brak with many of his friends. After Israel, Jacob was debating whether to return to Strasbourg for college.
"Everyone talked about going to America, but I didn't understand why I should come, you know? It's America, it's very far... But then, I realized I didn't want to be invested in France. It's not really about the terrorist attacks and antisemitism – it's about being, you know, in a Jewish institution, having kodesh and chol in a college…. an option unavailable in France. And I said, you know what? Maybe I'll go to yeshiva in America."
When he first arrived in America, he enrolled in Ner Yisrael in Baltimore for a year, where he learned English and got a taste of American life. Except, as he describes it, he didn't feel very "American" –due to the sheltered enclave the rural, quiet Baltimore suburb offered. On his visits up to New York, he loved the excitement of the city, the crowds of Jews in Brooklyn and Queens. The Strasbourg native yearned for the Jewish excitement of an American city larger than Baltimore. When he heard about Lander College for Men, he spoke with his mashgiach about the option, and then transferred.
At LCM, Jacob admires the caring international student administration the most. "When I missed the new student orientation because of visa issues abroad, the staff members, like Dean Sokol and Rabbi Nathan, really took care of me. I walked into Dean Ratner's office, and he helped me find my classes right away… they really helped me, and all made me feel very welcome."
When asked what the biggest difference between America and France is, Jacob will smile. "Everything. Everything is bigger; it's more expensive. The language, the people, everything." As if on cue, another French-Moroccan student walks past, and Jacob breaks into French. "Salut, comment vas tu?" he greets him. They speak for a few moments in French.
Although "it's hard to juggle" everything at LCM—the language, the learning, the academics, and the social life—the best thing he loves about America, Jacob concludes, is that "you can be a Jew, really Jewish Jew, you can have a job, and you can be comfortable being open about it."
"In France, I find that, if you're a really religious Jew—you don't feel comfortable enough to show it. But here"—he cites the flourishing community of Flatbush as an example—"the Jews have an amazing life. They have good chinuch for the children, good kashrut…but they're still studying, and they work. In France, it's not that common, I think."
Jacob will continue to visit his family in France, he says, but his future lies on American soil.
Major: Accounting/Business
Advice to future international students: "When my friends from France ask me about Lander, I always tell them—it was hard in the beginning, but it quickly got better. If you're too afraid to face the difficulties, though, don't even come: you'll go back home very shortly."
Jacob speaks from personal experience. "I didn't know anybody when I came here; I was the lone "Frenchie," you know? And my first day in Macroeconomics, I wasn't understanding anything the professor said. I came up to him after class and said, "I honestly I have no idea how I will succeed. " Over time, though, I worked hard. I was asking questions every class, and I got a tutor---I wasn't afraid to ask even "stupid" questions, sometimes, and by the end of those couple weeks I felt much better about the entire class. So—don't be worried; everything will eventually improve."
To read the other entries in our International Student Series, click the markers in the interactive map above, or find them here:
Click on the pins to read other stories in the series.