LCM at AECOM
This past Monday night AECOM held its annual "on becoming a physician" ceremony, a.k.a. "white coat" ceremony.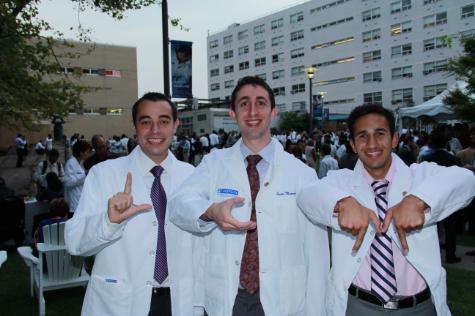 With that event in addition to a week's worth of lectures and labs now behind us, I think our transition from college to medical school is now complete. The lectures are fast-moving and densely packed with new and insightful information but we all feel that we were prepared well for this moment.
The hours spent preparing and reviewing lecture are significant, but long hours is something that we are used to. We wanted to thank you for all of your efforts in educating and training us so that we could (get in and) embark on the journey of medical school. We look forward to representing LCM honorably here at Einstein for the next four years and in the medical profession for the rest of our careers.
-David Hirsch, Aaron Weiss, Isaac Manaster-LCM Alumni