LCM Talmidim Complete Maseches Kiddushin
The siyum is celebrated at a yeshiva-wide luncheon.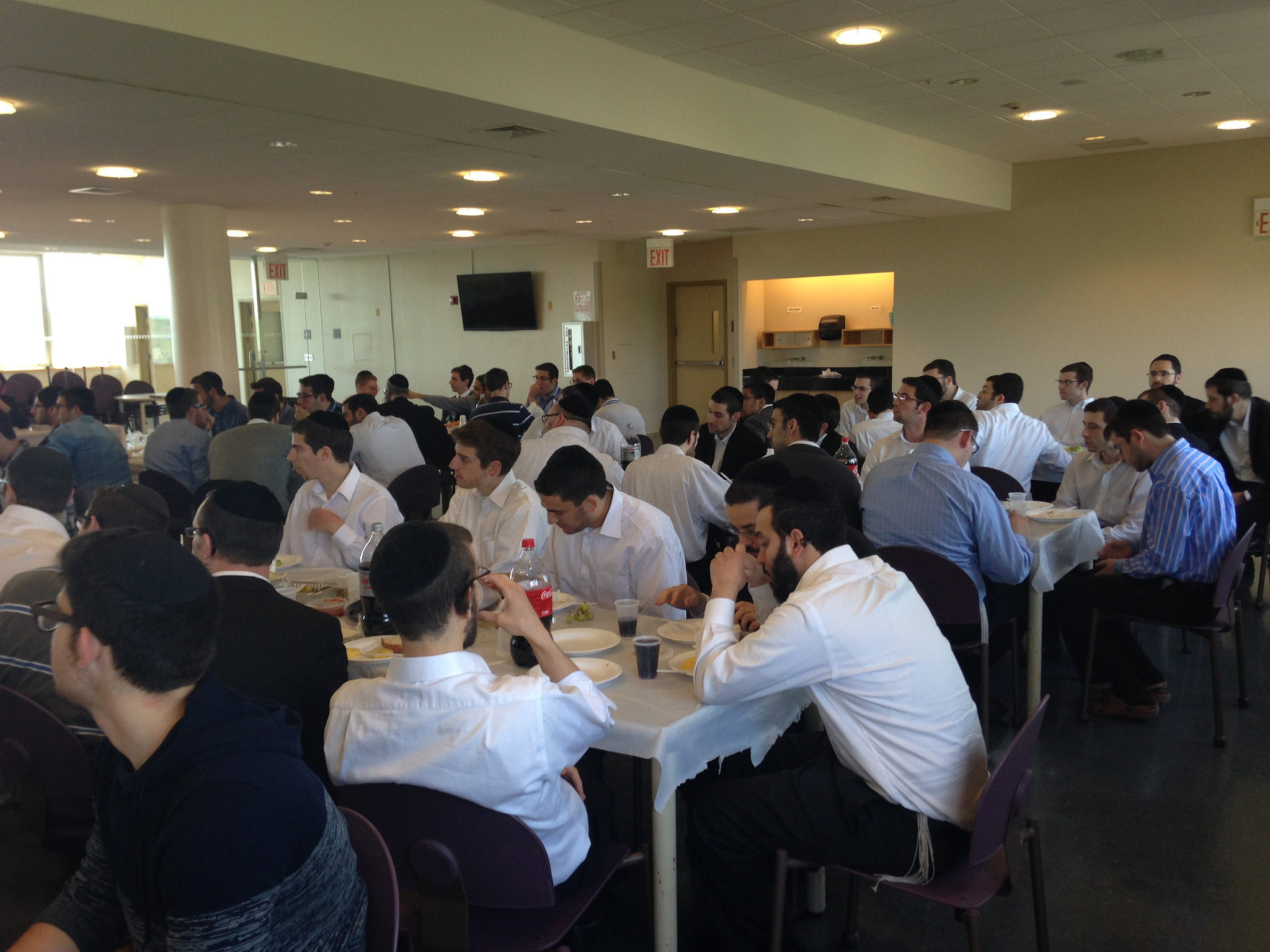 On May 26th, LCM held a gala siyum to honor the thirty talmidim who completed the entire Maseches Kiddushin over the course of this past year. The night seder initiative, which began this past September, was spearheaded by Rabbi Dovid Mirsky and kollel member Ben Yachzel. At the siyum, each honoree received a copy of R' Sacks' sefer, V'higita Bo Yomam Valayla, as a gift.
Mazal tov to the following talmidim who completed the masechta:
Aaron Kattan; Eli Pollack; Ariel Baradarian; Tzvi Malks; Eliezer Feder; Shalom Glas; Aryeh Goldman; Gavriel Johnston; Shalom Weiss; Avishai Weiss; Jack Lyss; Shloimie Marder; Binyamin Lowenstein; Jacob Weinger; Sholom Levitan; Chanoch Schrier; Josh Gabbay; Tzvi Malks; Coby Dorfman; Meir Sears; Yaakov Benlolo; David Kalish; Nahum Twersky; Yaakov Parker; Dovid Gold; Nati Shore; Yeshai Valter; Dovie Grosser; Netanel Neeman; and Yosef Goldsmith.