Leading a Team at Johns Hopkins Hospital
Lander College Men Alum Impacts Lives as a Pain Management Specialist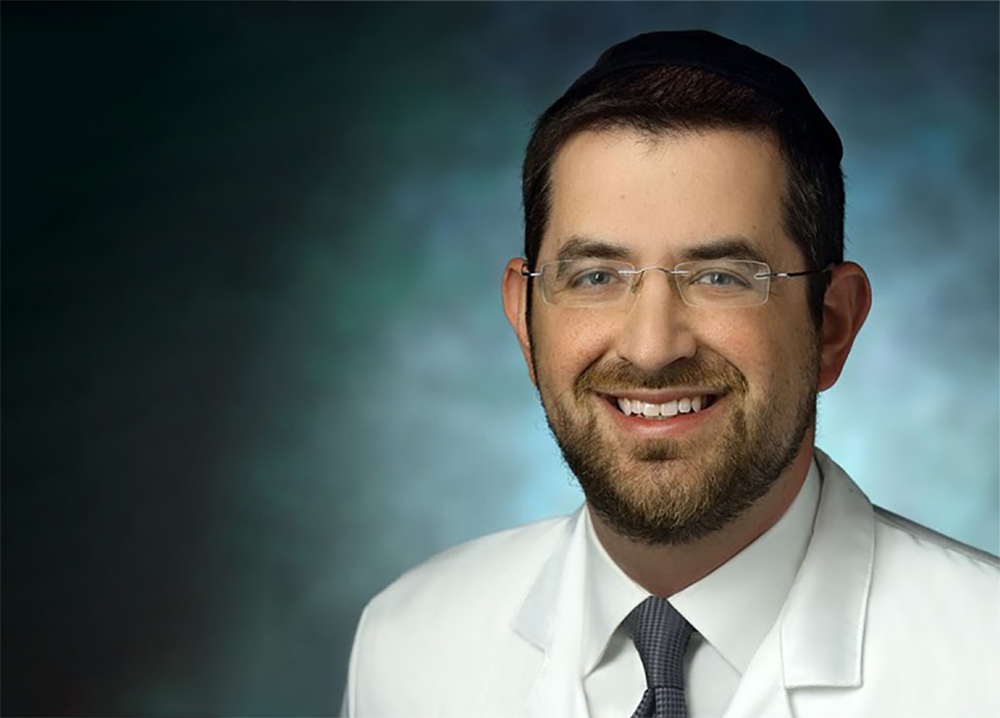 Dr. Dani Sova
Dani Sova, Lander College for Men '08 and Interventional Pain Management expert at Johns Hopkins Hospital, talks about his career journey and the daily rewards of his role. He also discusses the importance of finding a niche in the medical field and how Touro helped him succeed.
Can you describe your professional role?
I am an assistant professor of pain management at Johns Hopkins Hospital and Kennedy Krieger Hospital. The focus of my practice is to help treat chronic pain in pediatric patients and people with underlying connective tissue disorders. We treat pain in a multi-disciplinary approach and our team includes a pain management specialist, geneticist, psychiatrist, behavioral psychologist, physical therapist, social worker and genetic counselor.
How did you decide on this career path?
During my medical school rotations, I was exposed to this field and it really piqued my interest. I enjoy the team-based approach and the ability to make a significant impact on a patient's life. This field also affords me the ability to juggle other important values such as learning Torah and spending time with my family.
What do you find most challenging about your field? Most rewarding?
The most challenging aspect is seeing children and adults suffering from their chronic pain since it affects their daily routine. It impacts their ability to attend school, socialize, work and perform the hobbies they once enjoyed doing. While this is painful to see, it makes it especially rewarding when patients improve and return to the activities they enjoy so much.
How did your Touro education help propel your career?
It provided me with a very strong educational foundation that prepared me well for medical school. Additionally, the professors were extremely supportive mentors throughout the process of preparing for the MCAT and applying to medical school.
What advice would you give to students wishing to enter the field today?
It's important to realize that the medical field is very broad. Students should find a niche that really speaks to them. There are so many areas of medicine people do not know about or have not been exposed to and this can limit their options. Doing research on the many branches and fields of medicine can open many interesting opportunities.