Tzvi Cohen
West Hempstead, NY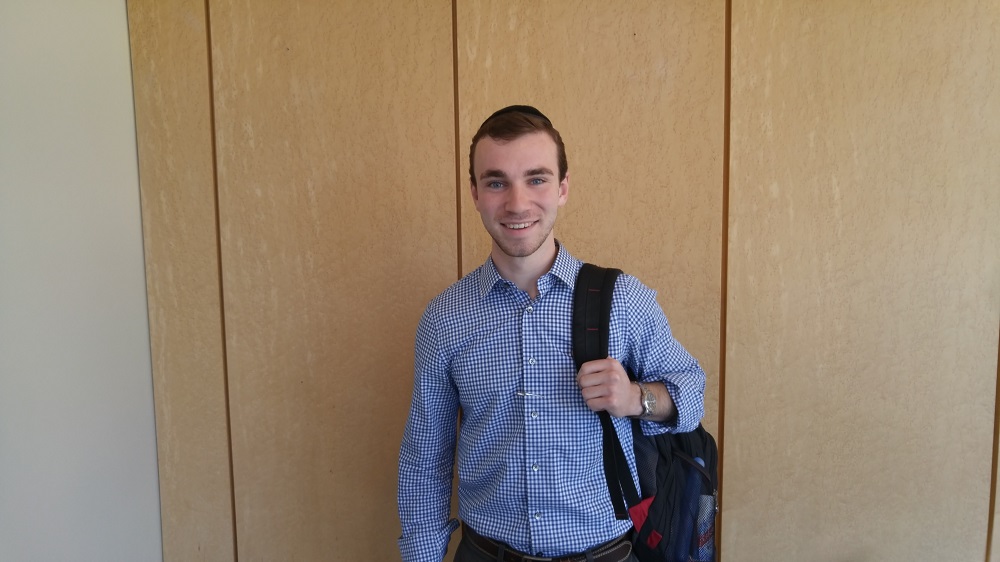 When Tzvi Cohen's rebbeim in Yeshiva Sha'arei Mevaseret Zion recommended he attend Lander College for Men, Cohen began doing research. "I do a lot of research before I make any decisions," said Cohen, who is from West Hempstead, NY.
"I talked to tons of people—rabbis, alumni and current Lander students—they all said the same thing," Cohen recalled. "They were incredibly happy. I couldn't find a single person who was unhappy."
Cohen joined LCM as part of the school's post-Pesach program after his second year in Israel. The few months in LCM allowed him to acclimate to the dual curriculum. "It helped me to balance my priorities," said Cohen. "When it's time for me to do homework, I can sit down and get through it. That way I don't have to take away from morning seder or night seder."
Cohen's father is an accountant and he plans on majoring in accounting. Cohen is a fan of automobiles and says his dream car is an Alfa Romeo, though he thinks he'll end up with a Mazda (at least at first). What are his thoughts on LCM?
"The rebbeim are amazing, the guys are great and the dorms are really nice," he said. "Everyone cares about their job here. I'm happy to be here every day."