A Day in the Life of a CPA
Touro Lander College for Men (LCM) Alum on the Many Benefits of an Accounting Career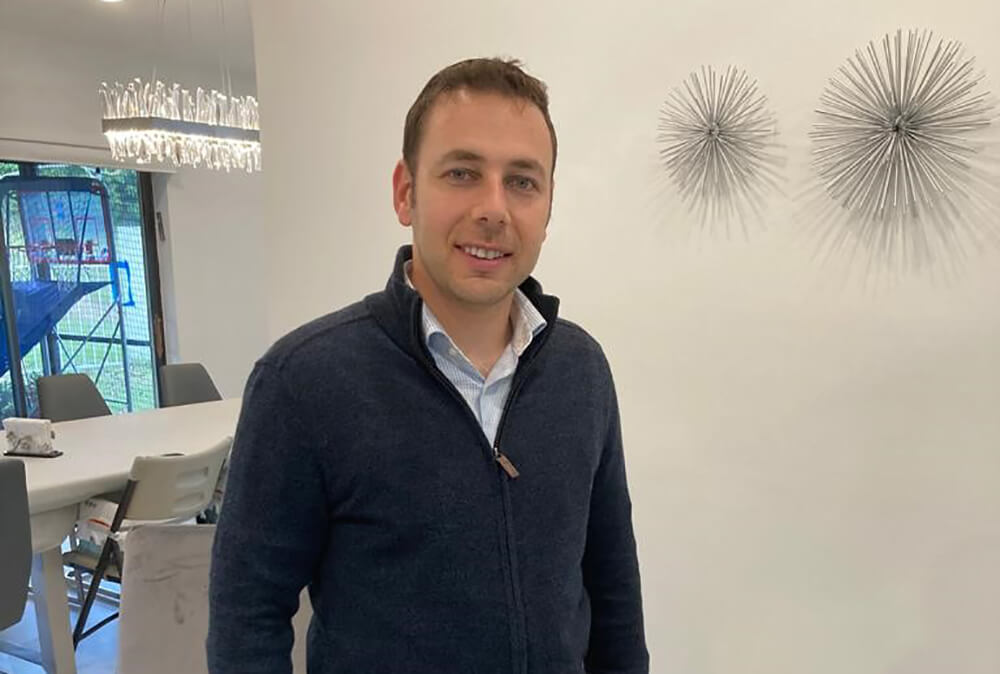 Ira Suss
Ira Suss, LCM '14, shares his professional journey from Lander to Perelson Weiner LLP, how the pandemic changed his life and role for the better, and how Touro provided the personal attention and pathway to achieve his goals.
What made you choose your career path?
I always thought I would wind up in a finance role in some capacity. While engrossed in learning at Yeshivas Torat Shraga, the 2007-2008 financial crisis swept across Wall Street. I decided then, that I wanted to have a degree which would enable me to provide a parnassah for my family under various market conditions. Accounting was the logical undergraduate degree to obtain, since accounting is the universal language of business and accounting services are needed under all market conditions. In 2013, I completed an accounting degree at Lander College for Men and went on to earn my CPA license the following year.
Can you describe a day in your life on the job?
A career in public accounting can be very rewarding and demanding at the same time. As a member of Perelson Weiner LLP's (a prestigious NYC mid-size accounting firm) audit department, I spend about half the year at my firm's office and half of the year out at clients' offices. During a normal day, I provide feedback to clients pertaining to their corporate books and records. Additionally, I try to look beyond the numbers to see where I can provide valuable business insights from an operational standpoint. Most importantly, I try to remain cognizant of the fact that people are always watching and therefore strive to make a kiddush Hashem in the workplace.
What do you find most challenging about your career path?
The most challenging aspect of being a CPA in public practice is balancing the responsibility of prioritizing my personal obligations (religious, familial, etc.) as well as my professional responsibilities. Scheduling out one's day in advance and blocking out time (literally scheduling it on your Google calendar) for both one's family, davening, learning, as well as any pressing work responsibilities, can help you stay on track in all facets of life.
How did your Touro education propel your career?
I am forever thankful to my Touro professors for instilling the business and accounting fundamentals which I still utilize daily. Additionally, I am thankful to Rav Bamberger for both being a guiding light in my life, as well as referring me to my role at Perelson Weiner LLP.
How did the pandemic change your daily routine/the way you do your job?
The pandemic changed EVERYTHING! As a member of the audit department, I generally frequent client sites and work closely with other audit team members. When the pandemic hit, my accounting firm went into a complete remote environment. Social interactions left the boardroom and moved to Zoom conferences. It was strange at first and I certainly missed the social aspects of my job that I previously took for granted. I believe that given the technological advancements over the past 10 years, hybrid work environments were going to emerge eventually; however, the pandemic certainly sped up that process greatly.
One of the many examples of hashgacha that emerged from the remote working environment, was that it enabled me and my family to move to Boca Raton, Florida, on a temporary basis to see if we liked the community. Fast forward to today, we now live full-time in Boca and could not be happier with the ruchnius and gashmius (softball all year round!) that the Boca community has to offer. I am currently continuing my professional role and enjoying a work-life balance I did not dream of attaining before the pandemic.