Helping Clients Navigate a Volatile Market
2008 Lander College for Men Graduate Leads a Team Managing Billions at Prudential Global Investment Management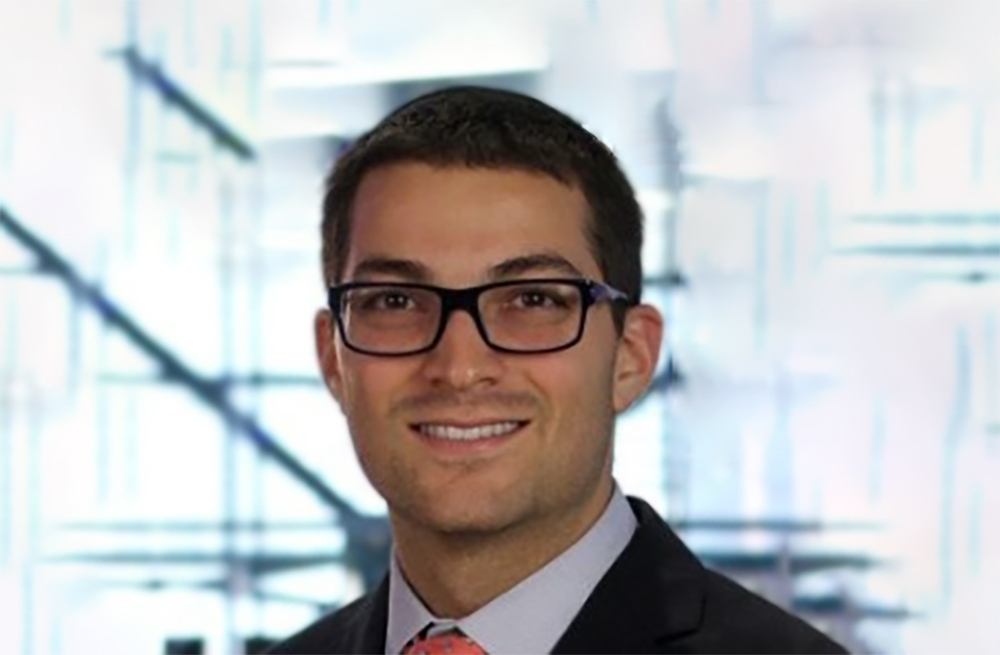 Jason Appleson
Jason Appleson, Lander College for Men (LCM) '08, is Managing Director of Prudential Global Investment Management. A Finance major, Jason talks about how he got started in his line of work, and the ways in which the field can be challenging. He also discusses certain aspects of LCM that benefited him over the course of his career, and he gives advice to current students on what they can do while they're in school that will help them succeed in the financial industry.
Could you tell us a little about what you do?
Sure. I lead the municipal bond team at Prudential Global Investment Management, which manages roughly $23 billion of municipal bonds through three channels. One is the retail channel, which is four different mutual funds. Two is institutional accounts—think pension funds, endowments, that kind of thing. And three is our general account, which is our proprietary insurance assets.
Can you tell us about what it means to manage the portfolios of these three channels?
Our objectives vary depending on what the client is looking for. So for example, in our mutual funds, it might be to produce the highest total return for clients. Or it might be to produce the highest amount of tax-exempt income, for example, for our insurance accounts, from our general account.
How did you how did you get into this line of work?
Good Question. I majored in finance, working closely with Professor [Kenneth] Bigel, and right out of college I worked for a firm called AllianceBernstein. I started in a two-year analyst program, which was four six-month rotations through different divisions of fixed income at AllianceBernstein. After that, I went to the Federal Reserve Bank of New York, where I helped manage the stress testing process for municipal bonds held by banks. Then I worked in Chicago for nine years, for a company called PTam, as in Performance Trust Asset Management, managing a municipal bond portfolio and a research team. And then about a year ago, I was recruited to Prudential here in New Jersey, which is where I currently reside, in Springfield, to work for them and to help lead their platform for municipal bonds.
What do you like about your work?
It's very challenging. The market environment is very dynamic. The firm is great and supportive, with lots of resources to help perform your job responsibilities. There's a lot of different responsibilities managing a team, anything from, like I said, managing the portfolio to acting as a manager and a leader for team members. There's a lot that goes into managing a portfolio, and I get to work with all these different teams—risk management, sales and marketing, portfolio analytics, operations—and then, of course, consulting with other departments in the firm, where we generate new and exciting ideas.
What would you say is the hardest part about working in your industry?
There's certainly a variety of challenges. But in 2022, the, the leading challenge was market volatility. A lot of people rely on you and trust you to work with their money, and managing through volatile times, and communicating through volatile times, is very challenging. As I mentioned, markets are dynamic, so they're changing constantly. Whether it's trading bonds or managing expectations or managing cash flows in and out of funds, it can become very challenging.
How did going to LCM prepare you for your career?
It prepared me through a solid secular and Judaic education, which prepared me to work with some of the best and brightest in the industry who were educated at Ivy League institutions. It also trained me to help manage my time and work on multiple things simultaneously, and pay attention to details. Given the courseload that I had in the dual curriculum, I think a lot of that translates here, where you're managing multiple job responsibilities while you're still having to pay attention to the details that ultimately put you in front of your competitors.
Speaking of managing your time for such a demanding career, can you tell us a little about what your home life is like?
I have three children, ages 13, 8 and 5, and a lot of our life revolves on spending time with them, which is something I enjoy a lot. In my free time I play guitar, exercise and play basketball. I try and spend some time with hobbies too, when there's an opening, but I'd say primarily my free time is spent with my children.
What advice would you give to students or young people who are looking to enter your field?
I had a very positive experience at Lander, because the career services office when I was there was very focused on helping me get my job. I got the individual attention that I needed, and later on in my career, I was able to get other certifications, like the CFA, which stands for the Chartered Financial Analyst, or the FRM, which stands for Financial Risk Manager, and I got an MBA from the University of Chicago. You don't have to sacrifice your undergraduate experience, especially with the dual curriculum and a lot of the benefits that Lander offers, and frankly, because you're learning in small class sizes, even if you have questions that are outside of the scope of class. For example, I was able, with Professor Bigel, to talk about interview questions and prepare for interviews, which is not something you can just do at, say, Rutgers, walk in the front door and say, "Hey, I want to prepare for my finance interview with the chairman of the department."
So what would I tell them would be to take advantage of the personalized attention that Lander provides, take advantage of the relationships that you can get with your teachers and with industry folks that, have contacts in finance. Really take advantage of the small community that you have there.