High-Flyers Star in Annual Intramural Basketball Tournament
Eat Your Heart Out, Andrew Wiggins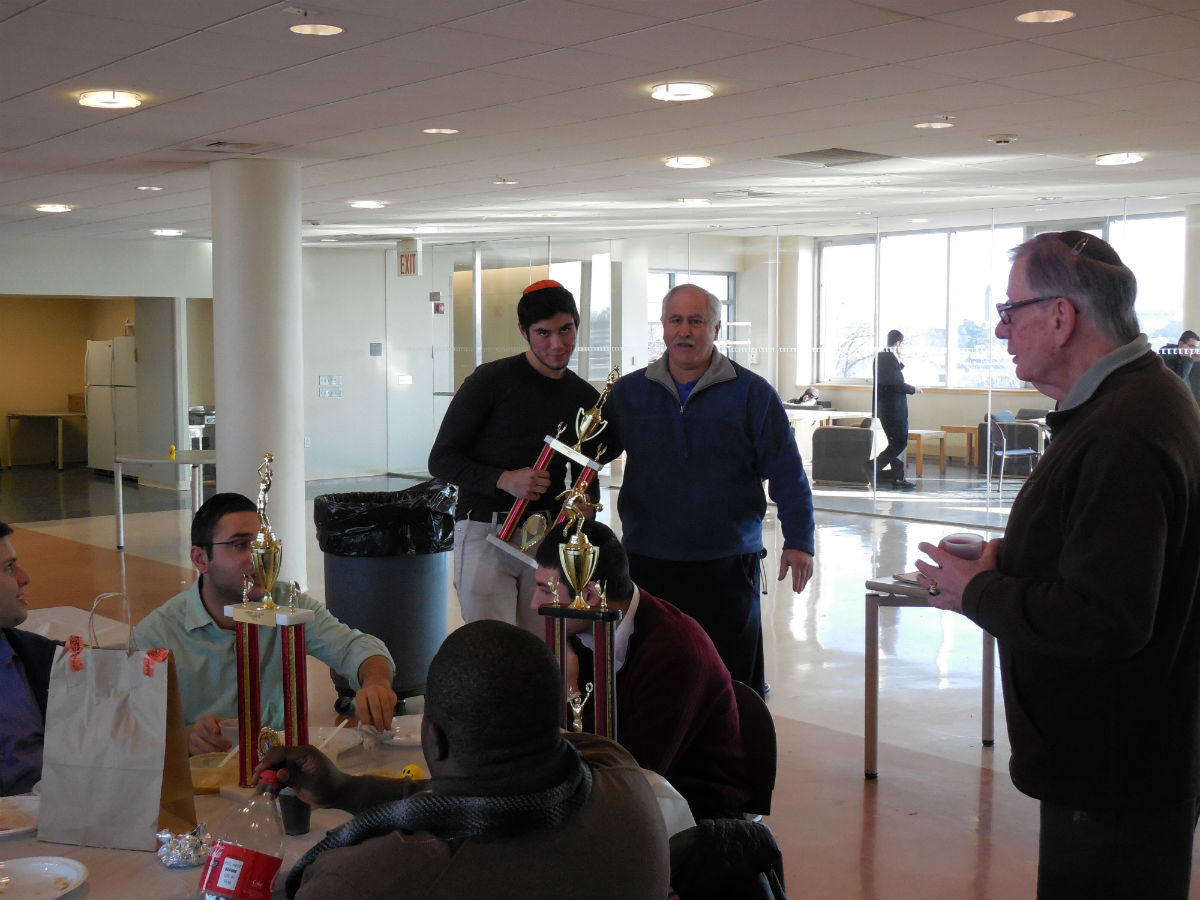 Sure, it's not March Madness, but we can still hoop it up. The team of Ezra Bookbinder, Avraham Young, Jonathan Yousefzadeh, Ilan Attar, Shlomo Shasha, Yosef Zelka, Nachum Twersky and Joseph Gomez emerged victorious during the annual LCM intramural basketball tournament, coming back from a 38-point deficit with just over six minutes left in the finals and winning 62-38 in overtime.
At the award ceremony, Coach Irv Bader presented Gomez with the Most Valuable Player trophy for his sterling play in the title game: In addition to averaging 67 points for the playoffs, Gomez set up Zadeh's game-winning Tomahawk jam with a through-the-legs no-look pass. Ariel Baradarian received the Most Improved Player Award, in no small part because of the development of his court vision. After averaging .6 assists last year, he led the league with a shade under 23 dimes a game in 2013.*
*Other than Gomez and Baradarian's awards, several points here may have been embellished.