Lander Career Night
Students Receive Tips and Advice, Network with Alumni at Multi-Day Event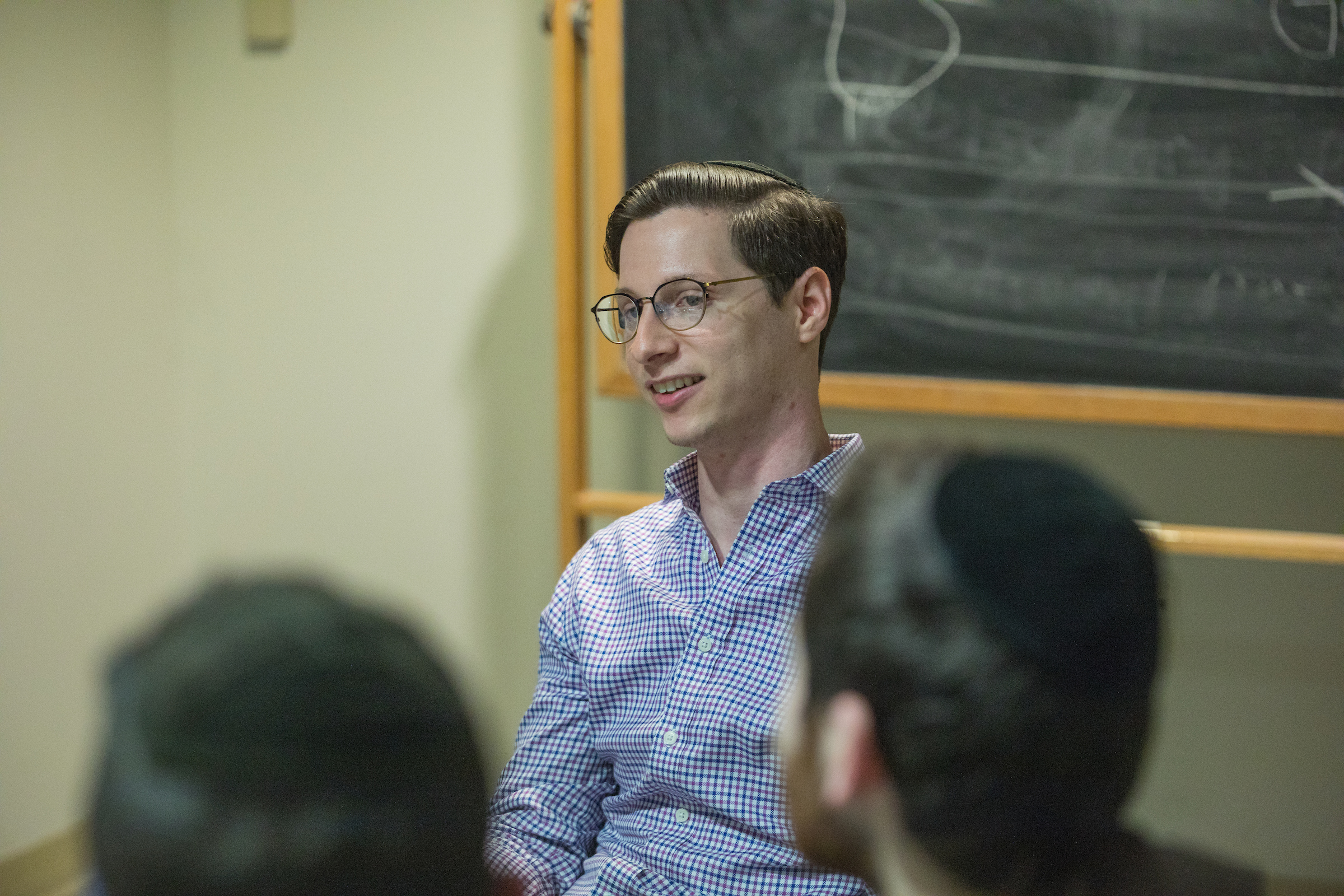 Alumni of Touro's Lander College For Men are paying their educations forward by sharing their professional experiences with current students at a series of career dinners.
The multi-day event featured presentations and informal discussions. Alumni from a variety of fields ranging from marketing to medicine brought their stories to the table. Fourteen separate programs over four evenings gave students opportunities to explore several fields, gain an up-close real-world view and network with professionals currently employed in their chosen field.
"We are lucky to have dedicated alumni who are eager to give back to Lander. That sense of community is one of our greatest strengths. It opens doors for our current students," said Rabbi Dr. Moshe Sokol, Dean of Lander.
Established in 2,000, Touro's Lander College for Men is both a rigorous academic institution and a tight-knit community. The campus in Kew Gardens Hills, Queens, offers a dual curriculum of intensive Torah study and a wide range of academic programs. The school prides itself on combining scholarship, career readiness and a commitment to Torah and mitzvoth in a warm and supportive environment.
Lander's unique curriculum and environment are bearing fruit for students. One hundred percent of applicants are accepted into dental and law schools, while 93 percent are accepted into medical schools. Alumni also work at top firms in the business, accounting and finance worlds, including Morgan Stanley, Deloitte, Cushman & Wakefield and Pricewaterhouse Coopers.
At the career nights, students dined on pasta, subs and soft drinks while they peppered alumni with questions about their career paths, their college and graduate school experiences and the lessons they learned on the job. Students inquired why alumni chose their fields, how they prepared for job interviews, how they manage work/family balance and how they mesh their professional and religious lives. "I wanted to know what skills are essential for success in marketing and what a typical day is like," said Lander student Shimon Kanter.
Jonathan Buchbinder, a marketing strategist at Macy's, was happy to provide some answers. A psychology major, Buchbinder focused on learning everything he could about consumer behavior while at Lander. The small classes and group projects gave him a chance to build the knowledge he needed to launch his career. He uses that experience in his job every day. "If you put in the effort, you will reap the benefits," he said.
Jordan Kaplan, a 2011 graduate who is an associate at S&P Global, emphasized the importance of networking. "Always keep your eyes and ears open, as you can build your network anywhere. I sat next to somebody on a bus who works at JP Morgan. We struck up a conversation and I now have a contact at another large financial company who I can reach out to with questions on business-related topics," he said.
Kaplan advised students to focus on gaining meaningful experience when they are starting out. "The salary is important, but more important is looking for a first job that will offer you an opportunity to learn about the industry and build critical skills that can propel you to the next level," he said.
Aryeh Gottlieb, a program manager for training and development at Northwell Health, always planned to go into psychology. His professors at Lander prepared him for a Masters Program in Industrial and Organizational Psychology. He told students that once they have identified their goals, they should seize opportunities to achieve them.
Lander students were eager to take his advice.