Landing a Dream Internship in a Virtual World
Lander Career Guidance Office Helps Secure Vital Internships Amid Pandemic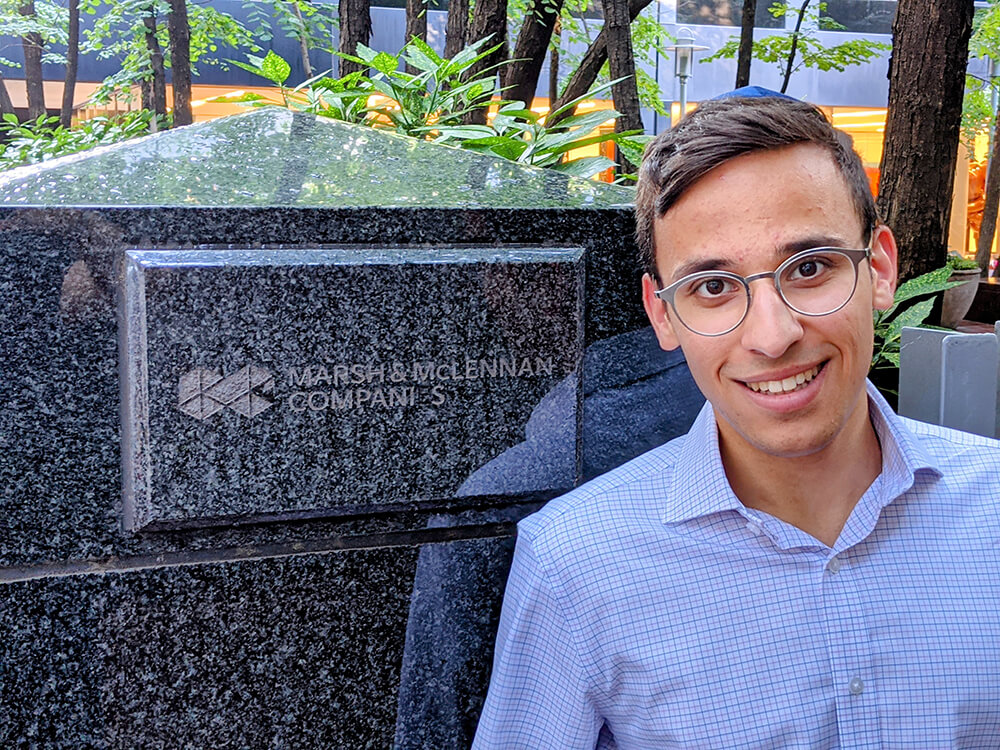 Yitzchak Lisker
Yitzchak Lisker is a finance major at Touro's Lander College for Men pursuing a career in financial consulting. This summer, with the help of the Lander Career Guidance Office, he landed a virtual internship at Mercer, the world's largest outsourced asset manager and a business of Marsh McLennan.
How did you secure an internship during the pandemic?
Securing an internship during the pandemic was challenging, especially since the recruitment process was remote. To stand out in a virtual world, I spent many hours fine-tuning my resume. Although most people are more comfortable with in-person interactions and prefer to sit across from the interviewer, during the pandemic this was not possible. Taking the time to learn how to present myself over Zoom and create a standout resume were key to securing an internship.
How did Touro's career services help prepare you for the internship?
With the absence of in-person career fairs, the first challenge I faced in finding a summer internship was getting in touch with employers. The career guidance office at Lander College for Men helped introduce me to many of the top employers and the opportunities they had to offer. The help didn't end there, as the career office helped guide me in building my resume and advising what extracurricular activities would help me rise above other candidates.
When it came to the interview process, the career guidance office was there again allowing me to practice for interviews and helping me polish my interview skills and fine-tune them for Zoom. I learned how to be animated and express my enthusiasm for the role, the company, and the field. Using hand gestures, looking people in the eye, and coming across in a positive and professional manner were all critical ways I learned to stand out in virtual interviews.
What is your role at Mercer?
As a summer wealth extern, the focus is on training, practice project work, and shadowing analysts to see how they interact with clients. In addition to being able to network with some of the experts of the industry, we are given rare access to Mercer's vast investment consulting business that offers advice, solutions, tools, and research to corporate pension funds and 401(k) plans, foundations, endowments, wealth managers, and other institutional investors. I am excited to be able to gain background and experience on how to advise some of the biggest names in the industry.