Michael Vodianoi Discovers His Dream Career in Organizational Psychology
Lander College for Men Alum is Helping People Succeed in a Career Path that "Makes Work Better for Everyone"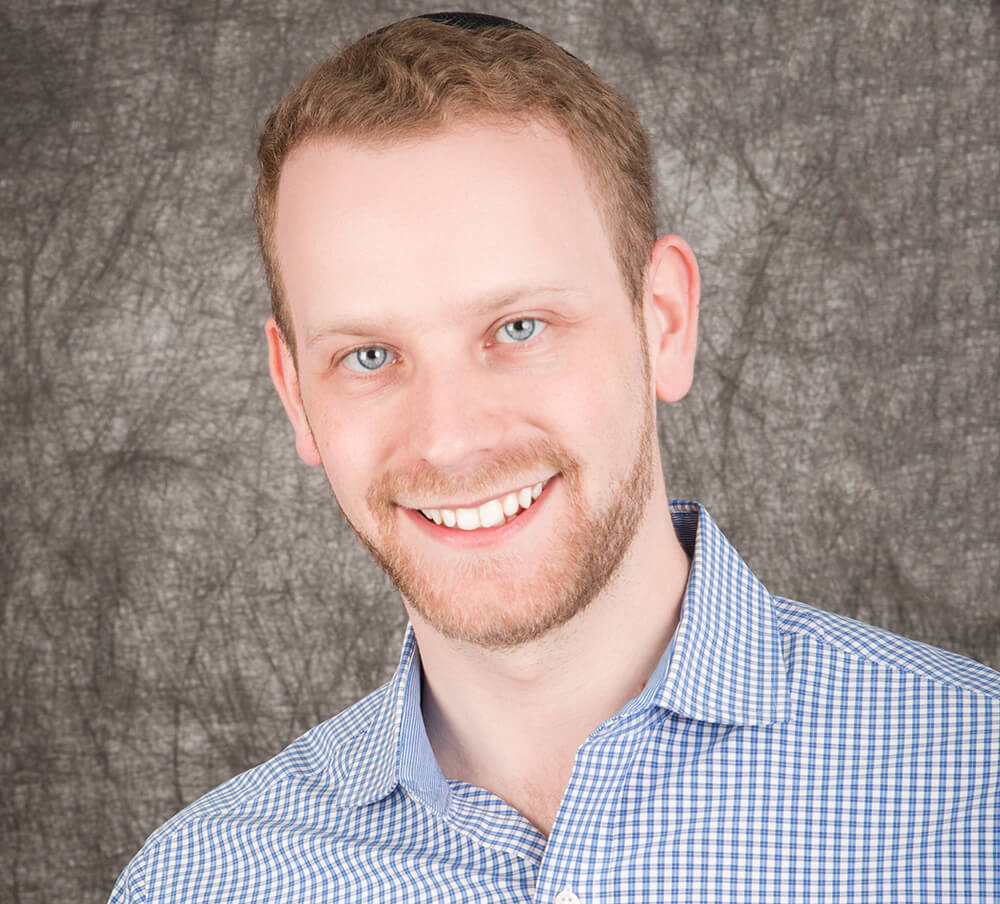 Michael Vodianoi
Touro Lander College for Men alum shares why Industrial-Organizational Psychology is such an exciting career choice and offers key advice for others interested in the field.
What made you choose your career path?
I was always interested in understanding the ways in which people think and behave, and that led me to major in psychology at Lander College for Men. Not knowing the wide range of career options available to a psych major, I prepared for a focus in clinical work, but soon realized that I wasn't drawn to working with a clinical population.
I learned about Industrial-Organizational Psychology (I-O Psychology) late in my undergrad and felt that it would be a marketable career path that was well-aligned with my interests. Using scientific approaches to understand the ways that people function and succeed at work was an appealing proposition, and my career path has given me the chance to do fascinating work with different people and help make work better for everyone.
Can you describe a day in your life on the job?
I work as a Research Scientist in the Talent Assessment division at MHS Assessments. The focus of my role is to create psychological assessment tools that are used for the hiring and development of employees in organizations. I've helped develop assessments and supporting resources focused on entrepreneurs and salespeople, as well as the development of team effectiveness and emotional intelligence.
I'm fortunate to have a role in which I get to work on different projects all the time, which means that my day-to-day can be a bit unpredictable. But I'm usually working with programmers, designers and psychometricians to create assessments, reports and training programs. I also work with the necessary stakeholders to ensure my assessments are used effectively. And I will often participate in webinars and conferences.
What do you like most about being a Research Scientist?
I like creating tools to help people succeed by gaining a better understanding of the skills they have that will make them more effective on the job as well as those that might be holding them back. I also enjoy using my creativity to find ways to help people turn those insights into action.
What do you find most challenging about your career path?
One of the challenging elements about this career path is that it's quite niche, and not everyone understands the value of what you do. That's why being able to communicate effectively and sell yourself is so important.
How did the pandemic change the way you do your job?
My job is well-suited to remote work, so while I miss being in the office, most of my day-to-day work is done similarly to before. But many of our clients have struggled or had shifting priorities in the last year, and we've tried to be creative in how we can use our tools and resources to help them.
How did your Touro education propel your career?
Touro is where I first learned about research methods. I found that class transformative. It gave me a language and tools to try to answer questions about the world that really resonated with me and I consider it a cornerstone for most of the work I've done since. Thanks Dr. Leib Litman!
What advice do you have for others in the field?
Place an emphasis on learning effective presentation and communication skills. This seems to be one of the biggest gaps in my field. Though we have a unique value to offer, we don't typically communicate in ways that connect to a broader audience, and that limits what we're actually able to do. Those that break though and bridge that divide are the ones who really excel in this field.