Longtime Lander Leader Named Assistant Dean for Student Life
Ariel Kopitnikoff to create forum for student participation as he directs college activities related to student affairs, campus life, events and activities
Date: August 28, 2018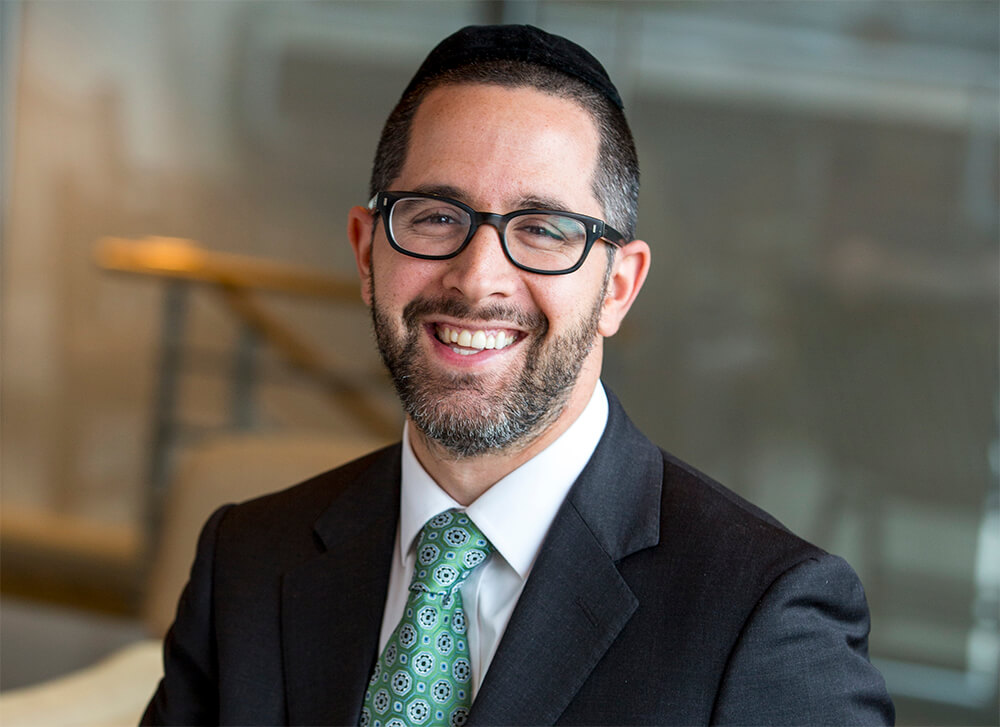 Ariel Kopitnikoff
(New York, NY)—Ariel Kopitnikoff packed up for college in 2003 and never dreamed he'd find his permanent home away from home. As a freshman, he quickly adjusted to life at Touro's Lander College for Men (LCM), enjoying the rigors of Talmud study as well as the academic challenge of his college classes. He earned his bachelor's degree in marketing in 2006, received smicha at Lander's Beis Medrash L'Talmud in 2009 and a master's in Jewish education in 2016.
After serving as both Director of Housing and Director of Student Life, Kopitnikoff was recently named Assistant Dean for Student Life. Having spent years managing the resident advisors, developing the Student Council and organizing numerous events, Kopitnikoff is looking forward to the expansion of his role. In the newly-created position, he will plan and direct college activities related to student affairs, campus life, day-to-day administration of student life events and housing.
"My philosophy is that every single student can contribute to the institution and the yeshiva in his own unique way," says Kopitnikoff, "In my new role, I'll be working to translate that philosophy into action. My goal is to create a forum for student participation and a game plan facilitated by the administration and student government so there's an activity that each student can enjoy and an opportunity for everyone to lead in some way. Students become more invested in their college and yeshiva experience when they are contributors, not bystanders."
Hailing from Elizabeth, New Jersey, Kopitnikoff is a graduate of JEC and Yeshivat Tifereth Jerusalem in Israel. Today, he makes his home on the Lander College for Men campus, together with his wife, Shani, and their three children.
"My kids know every student on a first name basis and that's because I consider every one of the guys a part of my family," says Kopitnikoff. "I want each student to feel heard and to achieve success in all areas –academically, socially and in their Torah studies. All new initiatives will be designed to engage students and foster their success."
Kopitnikoff has plans for a variety of activities including retreats, trips, student lectures, special holiday programming and shiurim.
"Rabbi Kopitnikoff is a beloved member of the LCM administration, deeply invested in the well-being of each student, full of creative ideas and highly competent. We delight in his promotion, and in his many successes," said Dr. Moshe Sokol, dean of Touro's Lander College for Men.
About the Touro College and University System
Touro is a system of non-profit institutions of higher and professional education. Touro College was chartered in 1970 primarily to enrich the Jewish heritage, and to serve the larger American and global community. Approximately 19,200 students are currently enrolled in its various schools and divisions. Touro College has 30 campuses and locations in New York, California, Nevada, Berlin, Jerusalem and Moscow. New York Medical College; Touro University California and Touro University Nevada; Touro University Worldwide and its Touro College Los Angeles division; as well as Hebrew Theological College in Skokie, Ill. are separately accredited institutions within the Touro College and University System. For further information on Touro College, please go to: www.touro.edu/news